[Event Report] Meeting to Debate the Policy Recommendations of AMR Alliance Japan (May 14, 2019)
>

>

>

[Event Report] Meeting to Debate the Policy Recommendations of AMR Alliance Japan (May 14, 2019)
date : 5/24/2019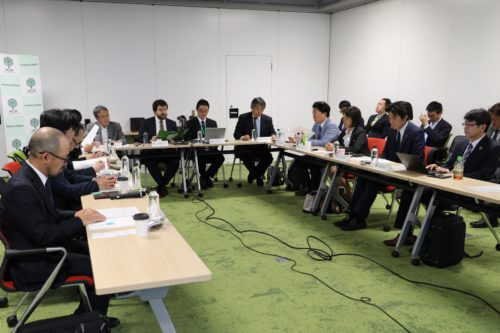 On May 14, 2019, the Health and Global Policy Institute (HGPI) hosted a Meeting to Debate the Policy Recommendations of AMR Alliance Japan.
Every year, approximately 700,000 people are estimated to die from antimicrobial resistance (AMR) related causes. Without action on this issue, it is projected that this figure could rise to up to 10 million people per year by 2050.*1 Action is underway around the world to prevent that from happening. In Japan, following a rise in the number of nosocomial and community-based AMR infections, in April 2016, the Japanese Government established the "National Action Plan on Antimicrobial Resistance."
Sensing growing concern about AMR domestically and abroad, HGPI has taken the initiative to host multiple expert meetings on this subject since 2016. Over the course of those expert meetings, it was suggested that the establishment of an independent platform for multi-stakeholder discussion was needed to encourage more impactful collaborations on AMR policies. To that end, in November 2018, HGPI joined together with eight Japanese medical societies*2 involved with infectious disease medicine to create AMR Alliance Japan, a multi-stakeholder, collaborative body that will work to improve public health by promoting AMR countermeasures.
This meeting deepened discussion on how Japan can advance the fight against AMR domestically and lead on AMR policies globally. The Alliance was joined this time by a new member, the Japanese Society for Pediatric Infectious Diseases. Meeting participants discussed ideas that should be included within policy recommendations to be put out by AMR Alliance Japan with the intent of promoting action on AMR over the long term.
*1 O'Neill, J. "Review on Antimicrobial Resistance. Tackling Drug-Resistant Infections Globally: Final Report and Recommendations." London, England. Wellcome Trust, HM Government; 2016.
*2 The Japanese Society of Chemotherapy, the Japanese Association for Infectious Diseases, the Japanese Society for Clinical Microbiology, the Japanese Society for Infection Prevention and Control, the Pharmaceutical Society of Japan, the Japanese Society of Pharmaceutical Healthcare and Sciences, the Japanese Society of Therapeutic Drug Monitoring, the Japanese Society for Medical Mycology
Participants: AMR Alliance Japan academic society members and corporate stakeholders
Opening (explanatory introduction)
Matt McEnany (Manager, Health and Global Policy Institute)
Roundtable Discussion
Roundtable Speakers (alphabetical order by last name)
Midori Hirai (Board Member, The Pharmaceutical Society of Japan / Chair, Pharmaceutical Education Committee, The Pharmaceutical Society of Japan / Director, Japanese Red Cross Hyogo Blood Center)
Naruhiko Ishiwada (Board Member, Japanese Society for Pediatric Infectious Diseases / Associate Professor, Medical Mycology Research Center, Chiba University)
Yuichi Muraki (Representative, Japanese Society of Pharmaceutical Health Care and Sciences / Professor, Department of Clinical Pharmacoepidemiology, Kyoto Pharmaceutical University)
Shinya Nagase (Director, Diagnostic Systems, BD Life Sciences, Nippon Becton Dickinson Company, Ltd.)
Akio Ozaki (Director, Public and Industry Policy, Health Policy, MSD K. K.)
Toshiyuki Sakaeda (President, The Japanese Society of Therapeutic Drug Monitoring / Professor, Department of Pharmacokinetics, Kyoto Pharmaceutical University)
Takuko Sawada (Director of the Board, Executive Vice President, Shionogi & Co., Ltd.)
Kazutoshi Shibuya (President, The Japanese Society for Medical Mycology / Professor, Department of Surgical Pathology, Toho University)
Kazuhiro Tateda (President, The Japanese Association for Infectious Diseases / President, The Japanese Society for Clinical Microbiology / Professor, Department of Microbiology and Infectious Diseases, Toho University)
Yasunori Tawaragi (Director, International Affairs, Japan Pharmaceutical Manufacturers Association)
Masaki Yoshida (President, Japanese Society for Infection Prevention and Control / Professor, Department of Infectious Disease and Infection Control, The Jikei University School of Medicine)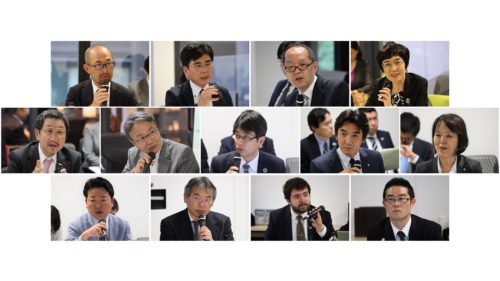 Moderator
Tomohito Shibata (Senior Associate, HGPI)